[EDIT: The giveaway image didn't work, so I've re-done it. You still have 3 days !!]
Hello.. Yep, it's been a while between blog posts. And today I'm focusing on food instead of nail polish.
Firstly, a chance to win free stuff. Open internationally.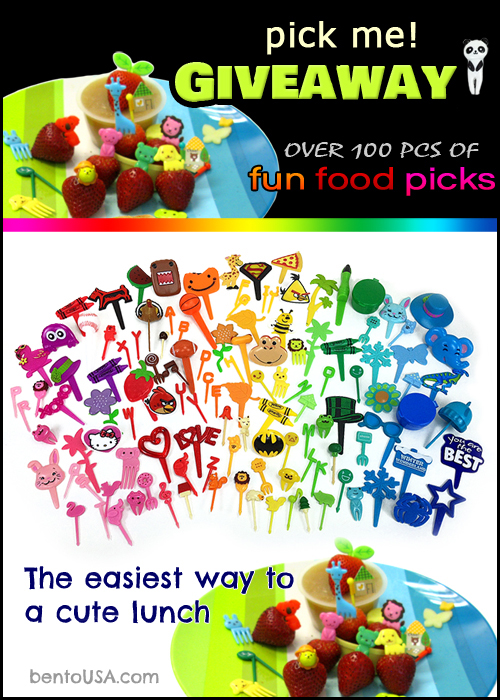 Also I went shopping at Daiso in Melbourne CBD. Specifically on a mission to purchase a bento box.
I have found a website running a fun and easy course that fingers crossed will get me away from spending so much money at the canteen.
http://justbento.com/handbook/bento-courses-2013
Lessons have just begun if you are at all interested. I'll be uploading my answers to the homework we have to do.
Also this is my 100th post!!!! I do have 8 more sitting in drafts because I haven't taken the photos off my phone yet :)